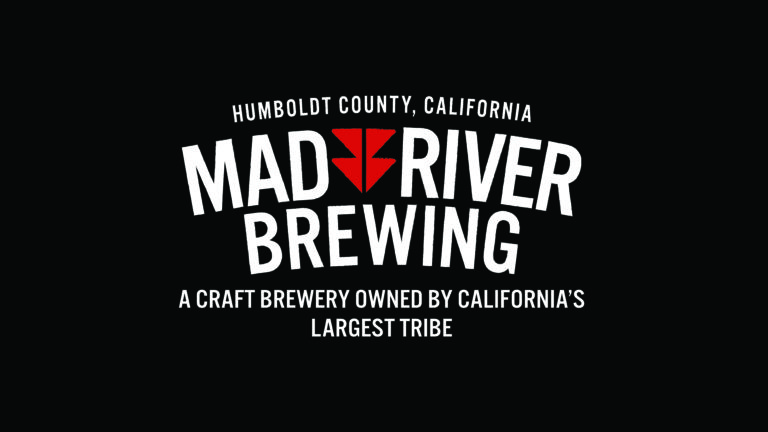 In October of 2019, Mad River Brewing Company became a wholly owned business by the Yurok Agriculture Corporation, making it one of the first Tribal Breweries in the United States. Now expanding efforts to create meaningful partnerships in Indian Country and trailblazing a Native American Category in the craft beer industry, Mad River Brewery continues to honor their 30+years legacy of brewing best-quality beers by employing the cut-no-corners approach that continues to result in the most prestigious awards in the industry. Mad River Brewery is rebranded as a culturally appropriate package displaying the story of the Yurok Tribe and the environmental endeavors each product supports.
In 2022 Mad River Brewery entered the world of professional sports, forging partnerships that are the first of their kind. Announced in February of , Mad River Brewery became official partners of the San Francisco Giants as the first tribal beer in the MLB. In June, Mad River Brewery formed a partnership with the San Jose Barracuda, also marking history as the first tribal brewery, and the first in the AHL. As the entitlement sponsor of the Barracuda East Bar, Mad River Brewery will be the first tribal brewery featured in a professional hockey arena. These partnerships mark a new page in the world of sports, where the tokenization of Indigenous Peoples has long been a problem.
In July of 2022, Yurok Tribe-owned Mad River Brewery announced a partnership with an Iowa Tribe of Kansas and Nebraska enterprise to source ingredients and expand brewing operations. Grey Snow Management Solutions, which runs several subsidiary companies for the Iowa Tribe, will take the lead in sharing ingredients from the Tribe's sustainable farming initiative with Mad River Brewery. "We became partners because they talked about their smart farming, and it became really obvious they could grow ingredients for us," said Mad River Brewery CEO Linda Cooley. "They really wanted to push intertribal commerce." In turn, the brewery is in the early stages of planning a new distribution site and brewing operation on Iowa lands, expanding its operation eastward. "They're going to grow ingredients for us, and we'll have our brewery there and send the rest to our California brewery," Cooley said. "We're going back to doing what Natives have done since time immemorial and working with each other." Cooley called the arrangement a "modern interpretation" of intertribal trade, building both tribes' economies with new potential revenue streams.